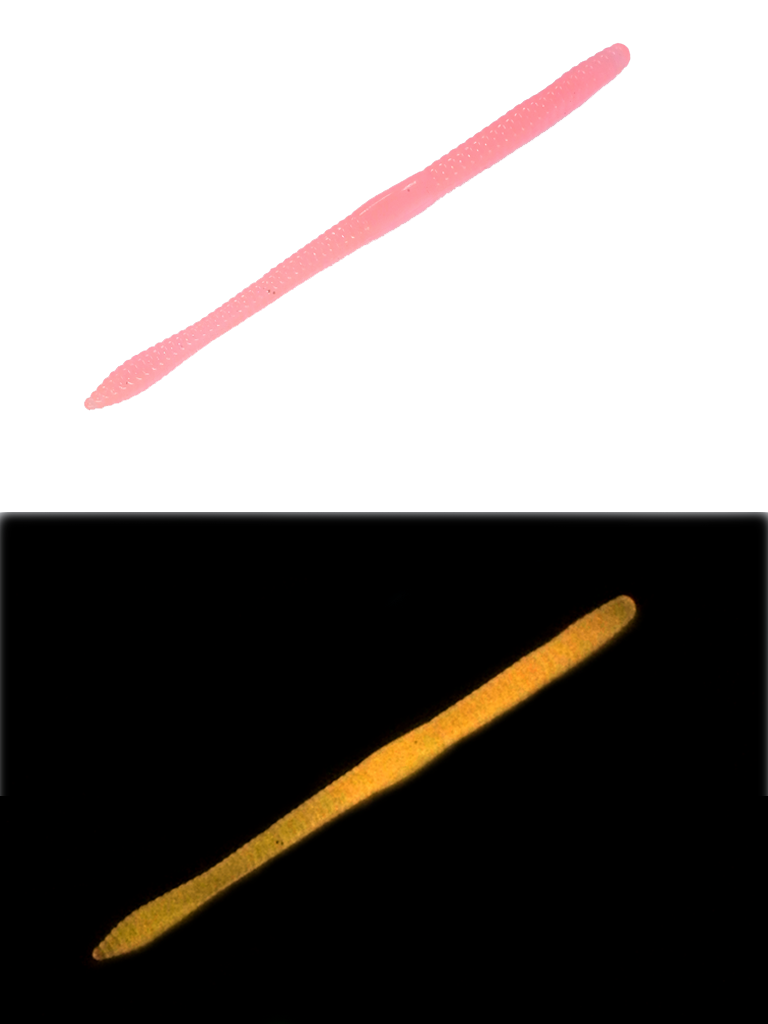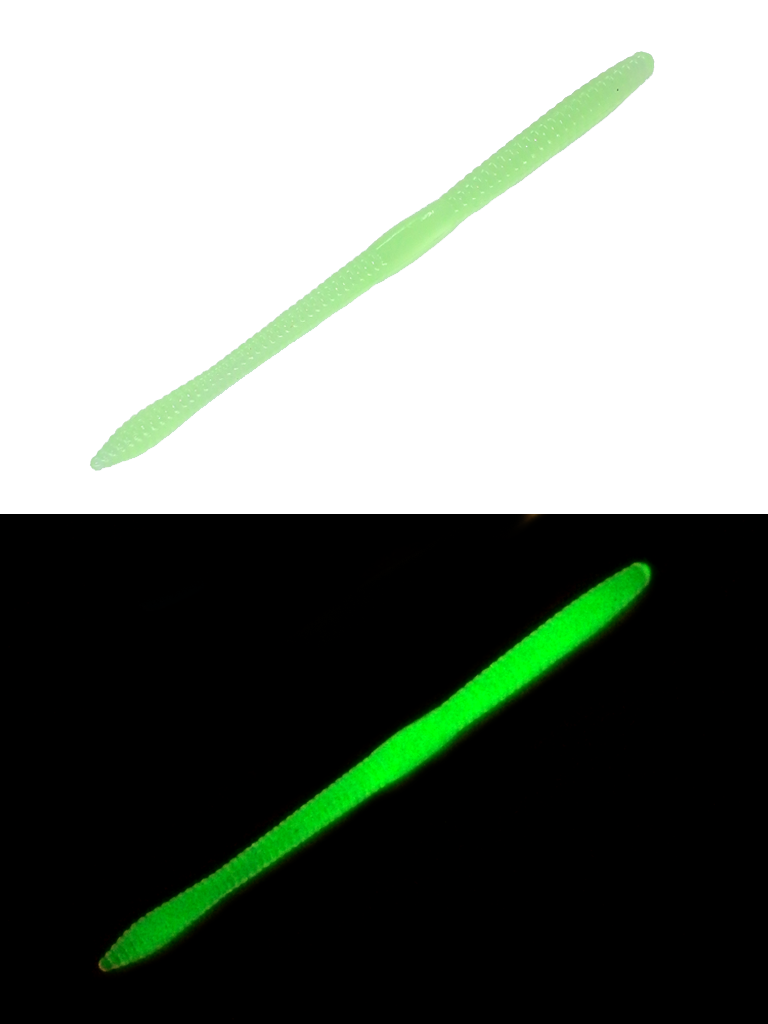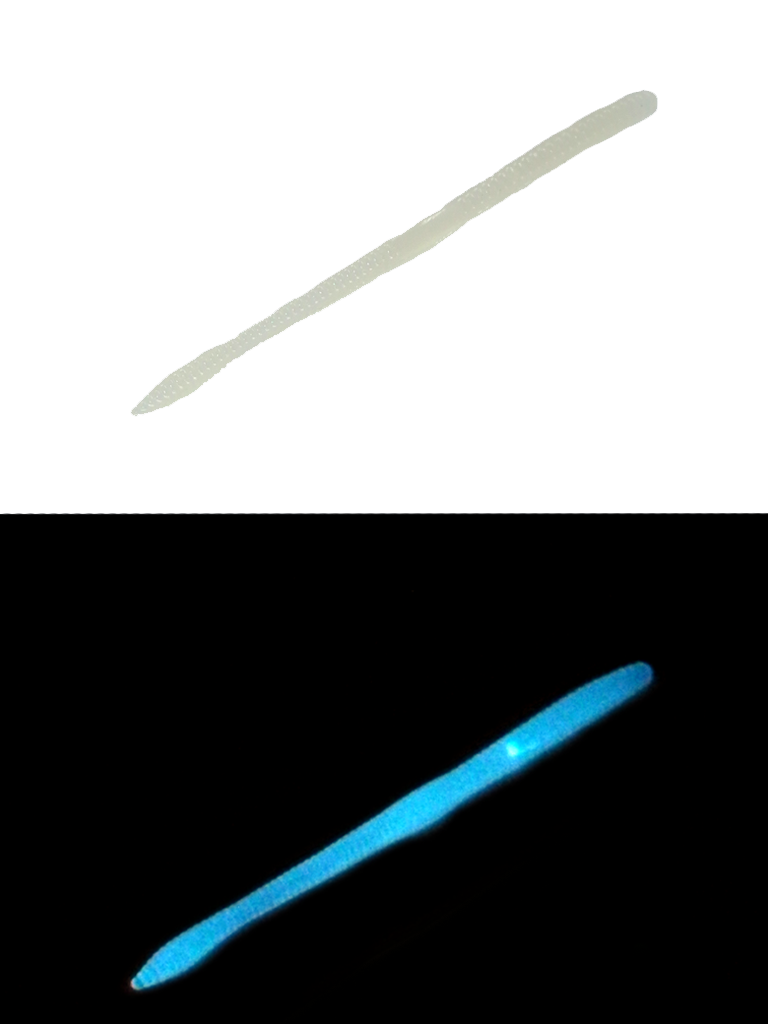 Webster's says the definition of finesse is, "The ability to handle difficult situations diplomatically" and that certainly covers the Smartbaits™ 'Fiona Finesse' worm. When the fish aren't biting and you don't know why, pick up a few packs of 'Fiona Finesse' worms and watch the action pickup.  The Fiona Finesse is also available in the Smartbaits glow series of baits and we have the brightest glow baits that will enhance your fishing experience 24 hours a day.  So cast your line, watch 'em glow, and catch more fish!  We have 3 color changing glow styles:
Dazzlin' Pink to Blazin' Orange - This is one of the brightest glow baits that fish can't resist!
Electric Green to Blazin' Green - The best blow bait for pickerel, bass and pike. This amazing glowing color will reel 'em in!
White to Blazin' Blue - These glow baits will drive fish wild with an alluring blue glow!
Each package contains 20 pieces of the same color changing glowbait style in 2 bags of 10 pieces each.  To order, select a color and then add it to your cart.