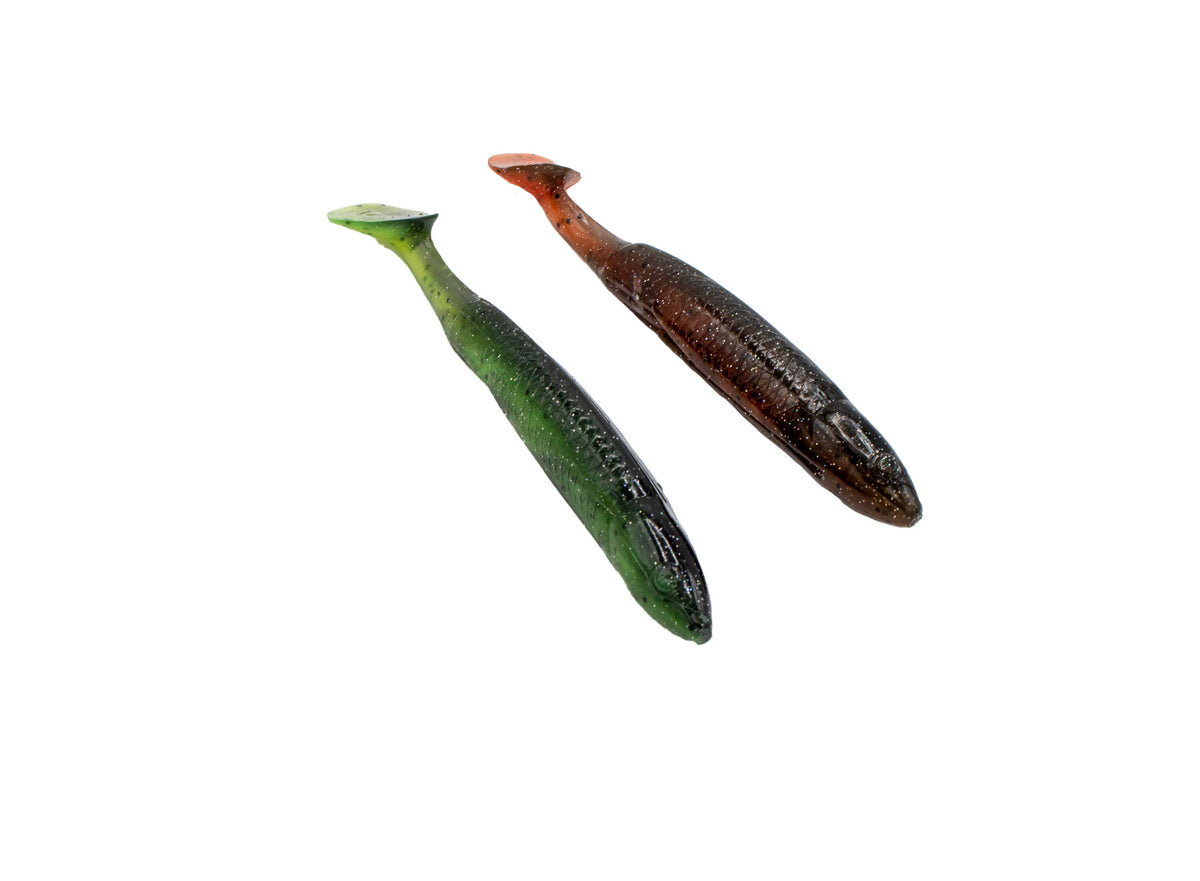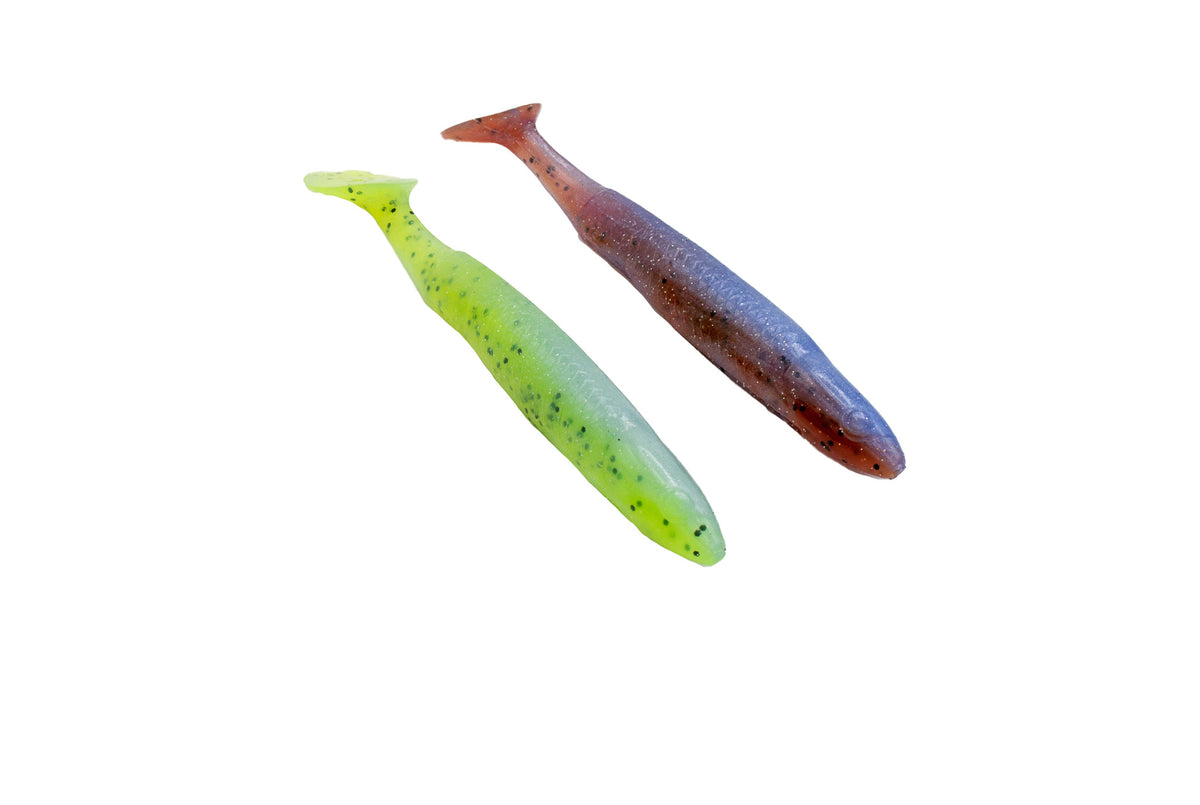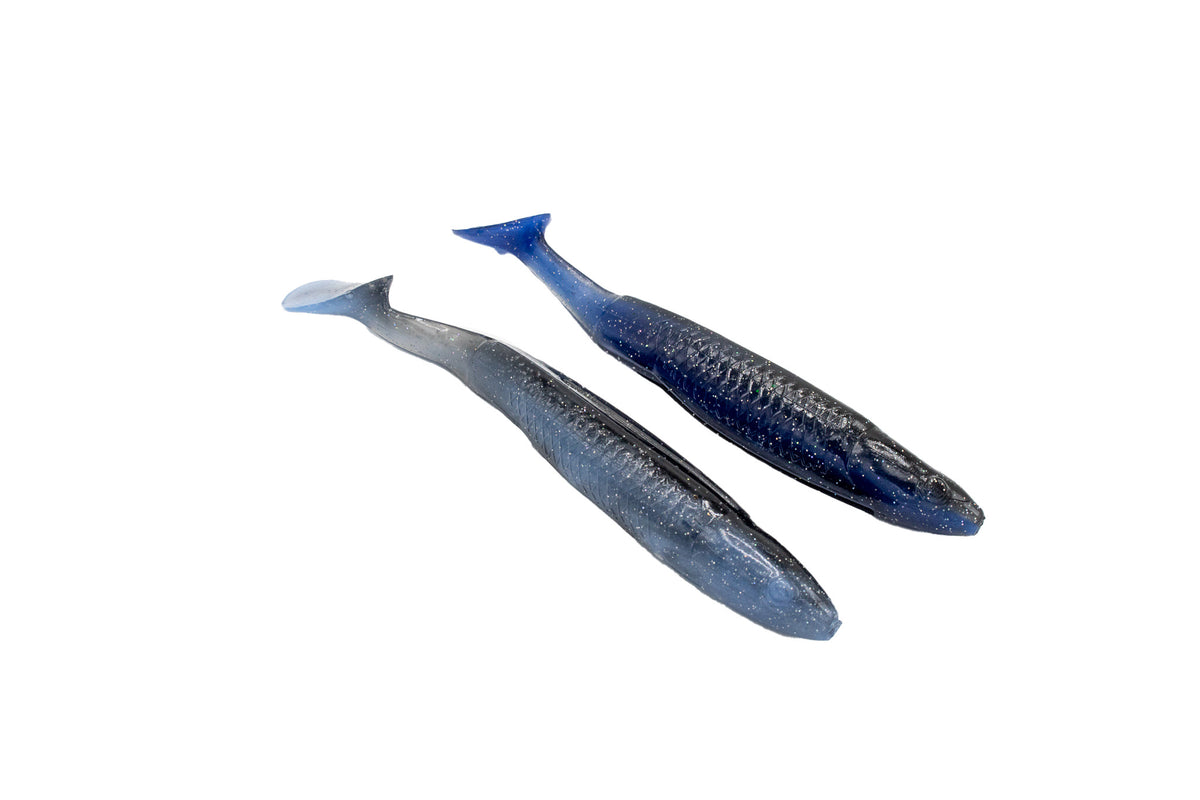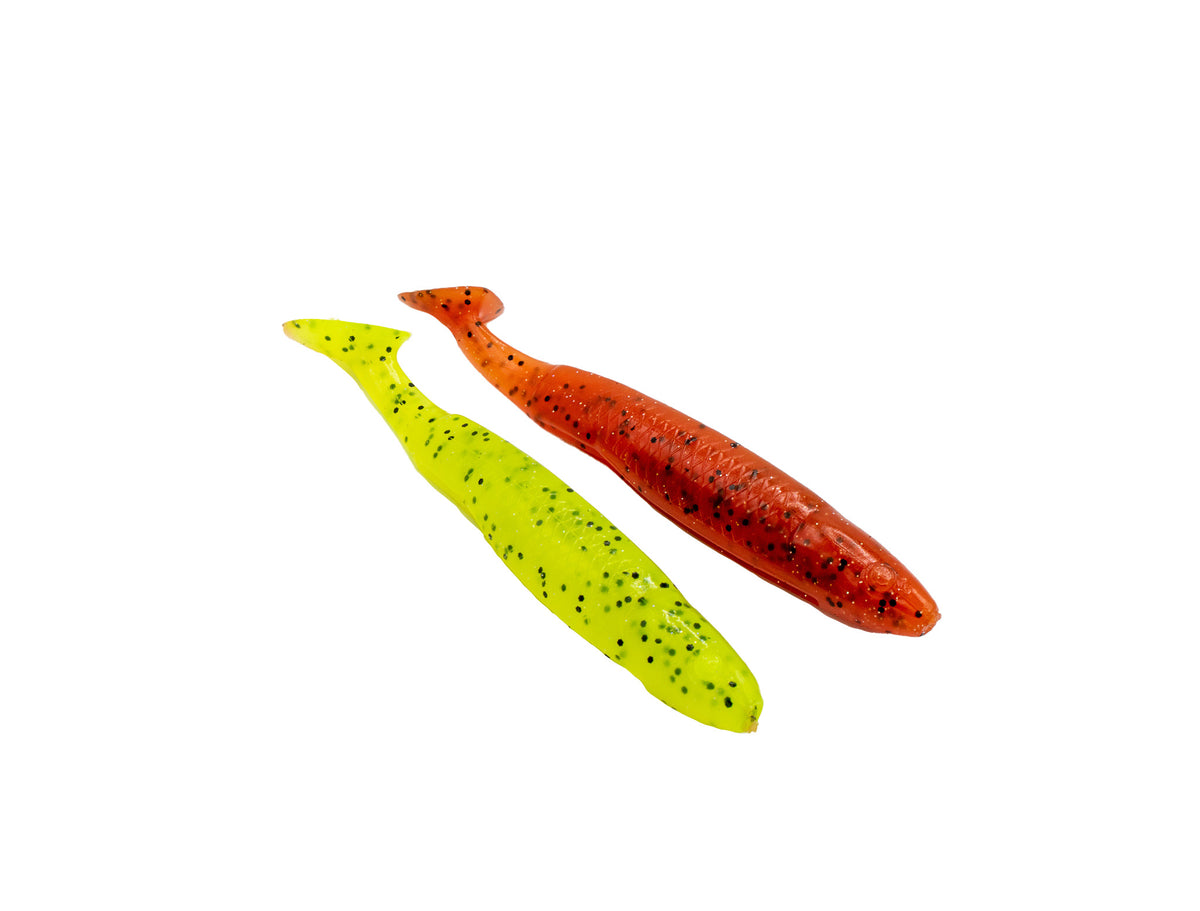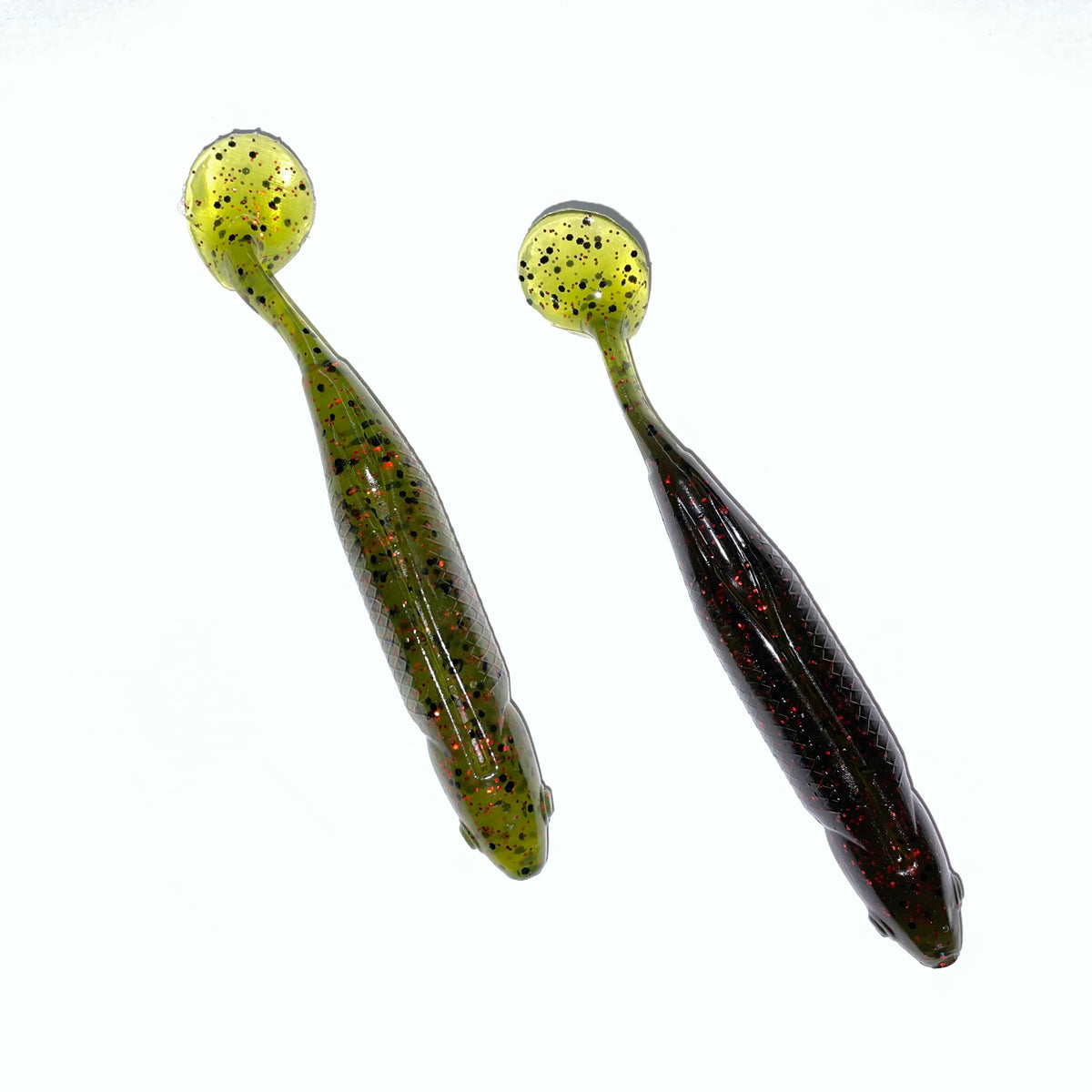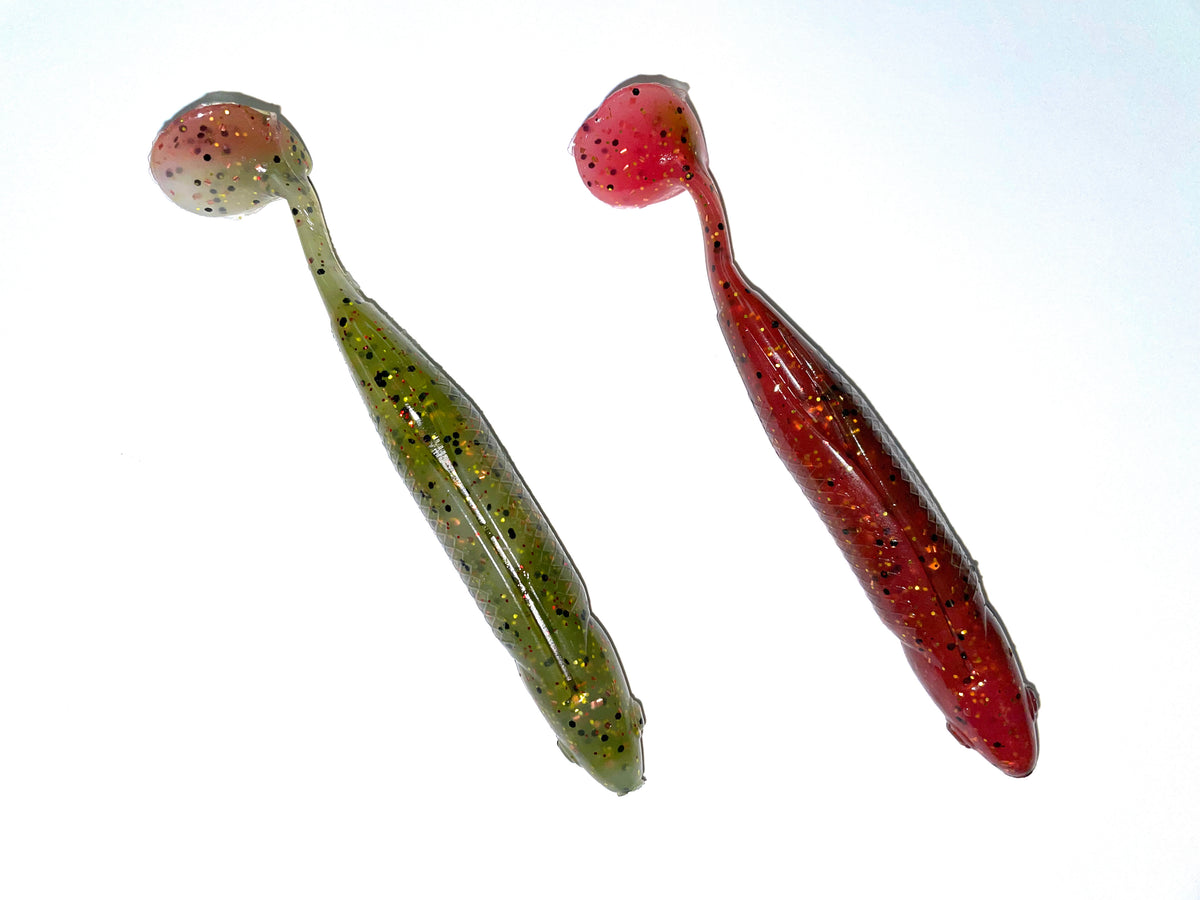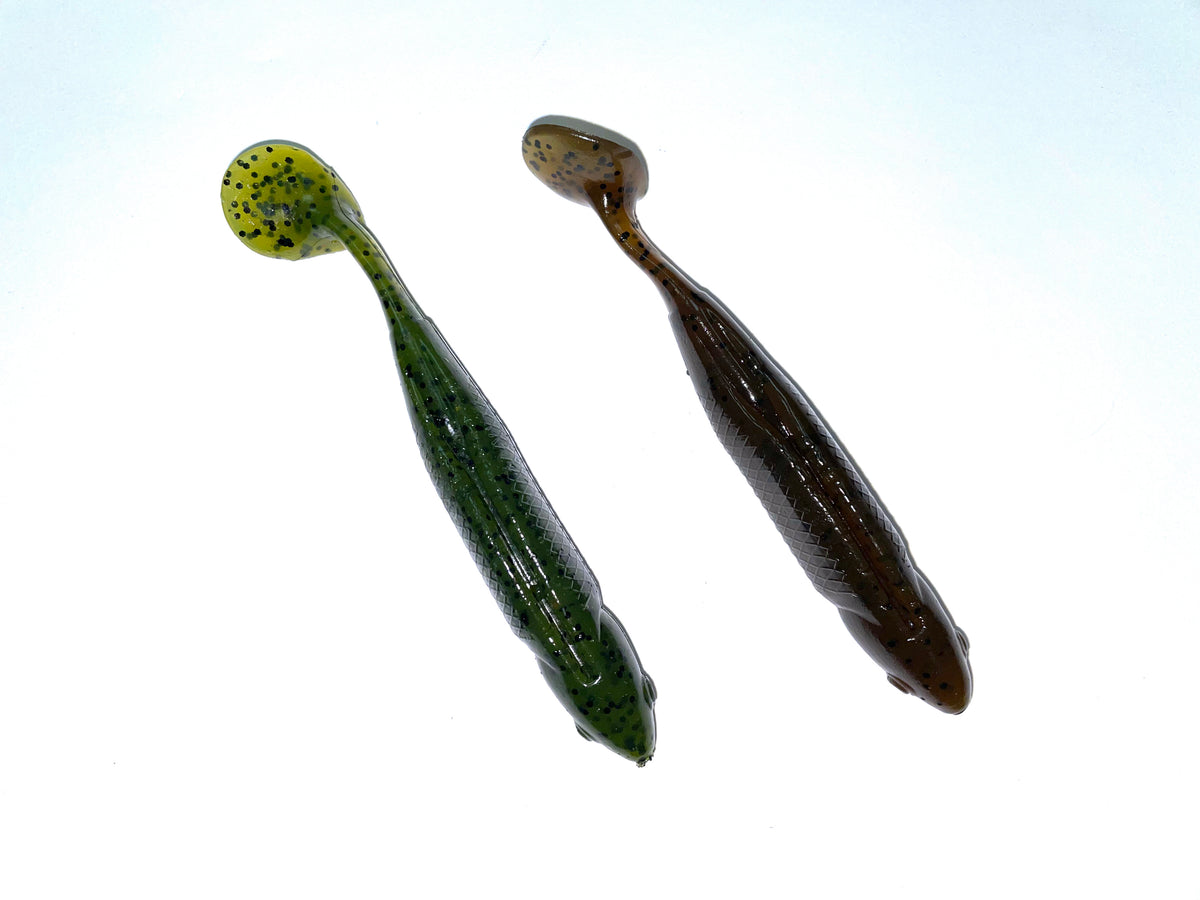 Looking for the perfect swimbait to fish through lily pads, hydrilla beds, milfoil mats and laying logs? Then the Smartbaits™ Swimming Jessie is what you've been looking for! Never in the history of fishing has a lure been able to do what the Swimming Jessie does...change colors during the retrieve to entice a hungry bass to come out and capture it!
The Swimming Jessie is available in several color changing styles. Some styles are laminated baits whereby one half of the bait changes from one color to another and the other half also changes from one color to another such as Smoke to Black and Pearl to Blue.  The other style changes from one color to another such as Chartreuse to Blood Red.
Each package contains 14 pieces of the same color changing style in 2 bags of 7 pieces each.  To order, select a color from below then add it to your cart. 
Smartbaits will change color at a temperature range of 65F to 80F (18C - 25C) and will change to a lighter color in warmer water, and to a darker color in cooler water. 
Smartbaits continually change colors when swimming through different temperature ranges or thermoclines to imitate what bait fish do in nature.