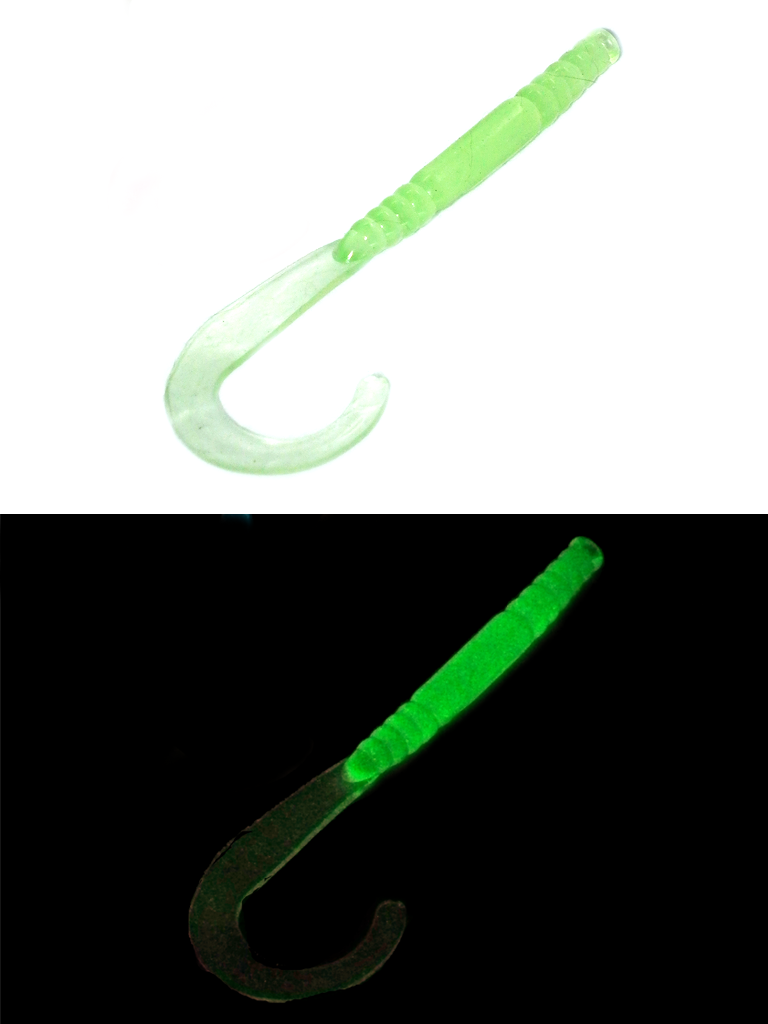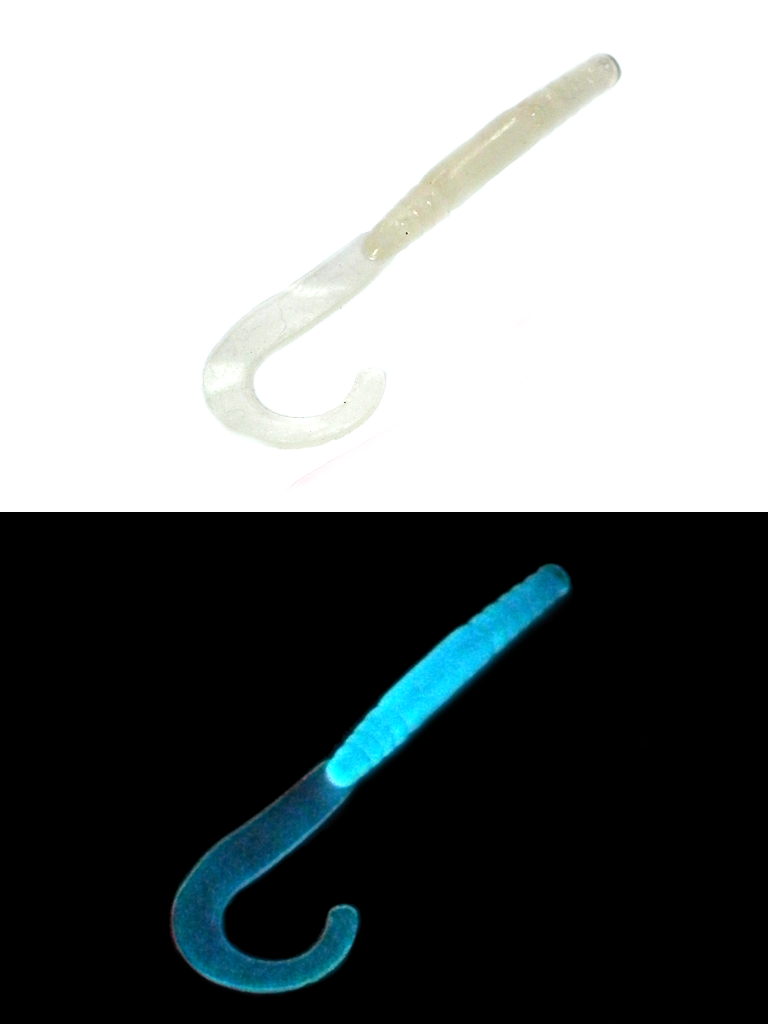 It's a proven fact that fish feed on sound vibrations given off when bait moves through the water, and one of the best 'vibrating' soft plastic worms on the market is the Smartbaits™ "Robbie Ribbon' worm. With pulsating vibrations emitting throughout the Robbie Ribbon's body, fish can hone-in to this color-changing lure like no other on the market.
When you're fishing with a Robbie Ribbon worm, it's like 'ringing the dinner bell' to fish. It says, "Come and get it!"  The Robbie Ribbon worm is also available in our glow series and we have the brightest glow baits that will enhance your fishing experience 24 hours a day. So cast your line, watch 'em glow, and catch more fish!
Dazzlin' Pink to Blazin' Orange - This is one of the brightest glow baits that fish can't resist!
Electric Green to Blazin' Green - The best blow bait for pickerel, bass and pike. This amazing glowing color will reel 'em in!
White to Blazin' Blue - These glow baits will drive fish wild with an alluring blue glow!
Each package contains 20 pieces of the same color changing glowbait style in 2 bags of 10 pieces each.  To order, select a color and then add it to your cart.