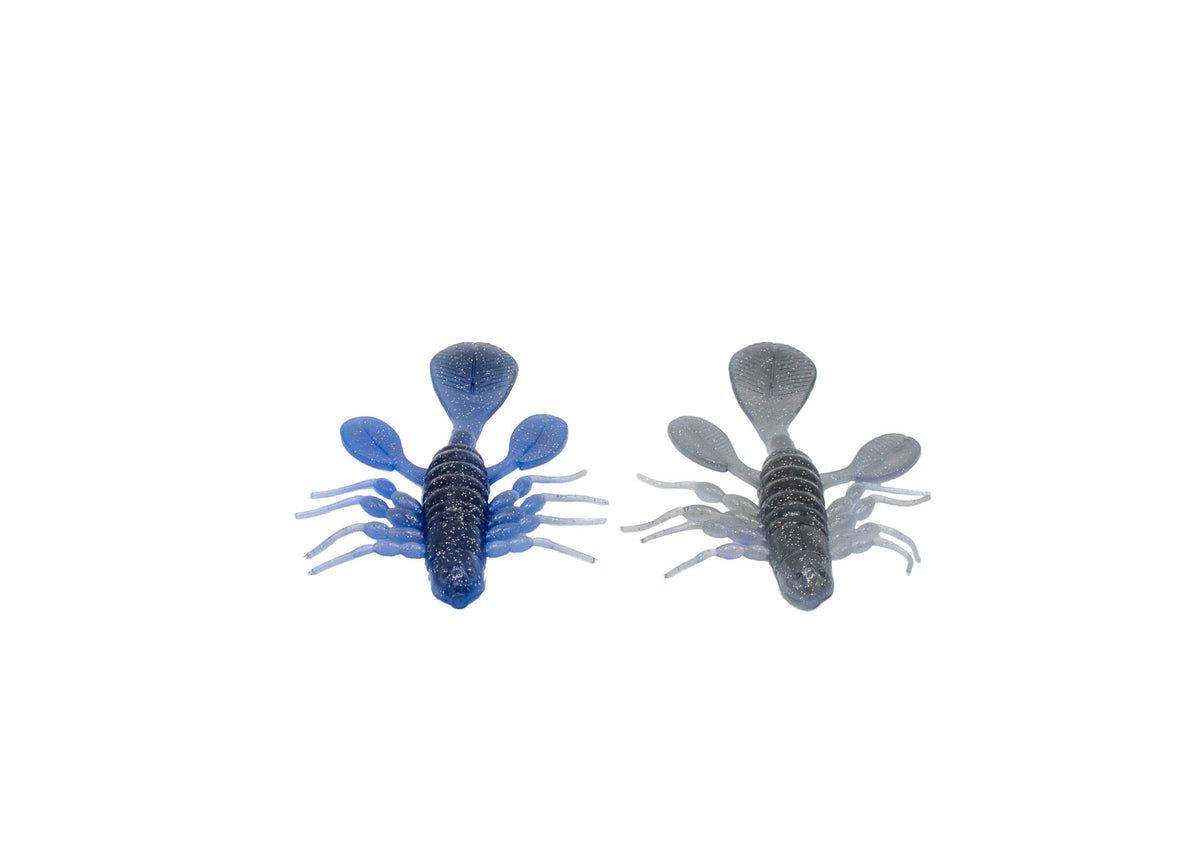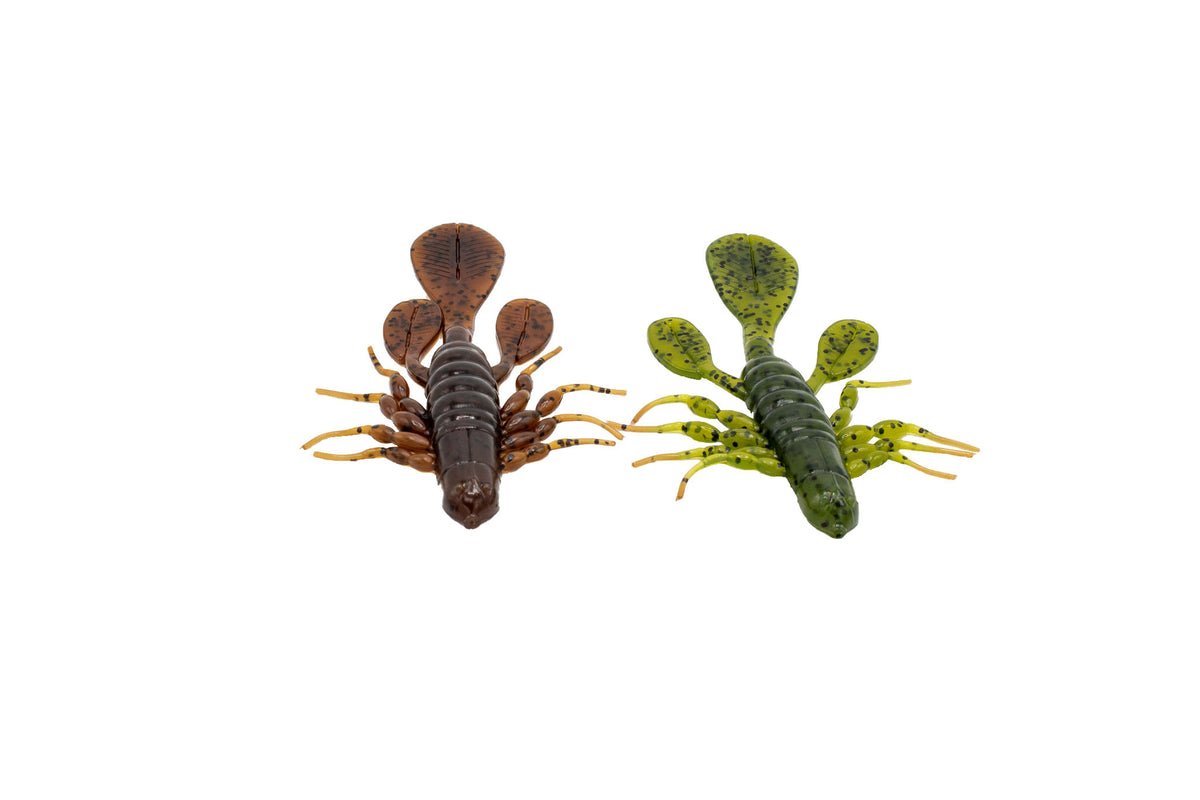 If you're an angler that enjoys 'Pounding the Pads', 'Flippin' the Stumps' or 'Pitching Boat Docks', then the Smartbaits™ Bayou Bug is made for you! With our color-changing technology, you now have a lure that will change colors as it slowly sinks to the bottom, thereby triggering fish to aggressively attack your lure before it gets away.
The Bayou Bug is available in two color changing styles.  One style changes color from Watermelon to Pumpkinseed and the other style will change color from Smoke to Black on one half of the bait, and from Pearl to Blue on the other half of the bait.
Each package contains 16 pieces of the same color changing style in 2 bags of 8 pieces. To order, select a color changing style and then add it to your cart.
Smartbaits will change color at a temperature range of 65F to 80F (18C - 25C) and will change to a lighter color in warmer water, and to a darker color in cooler water. 
Smartbaits continually change colors when swimming through different temperature ranges or thermoclines to imitate what bait fish do in nature.