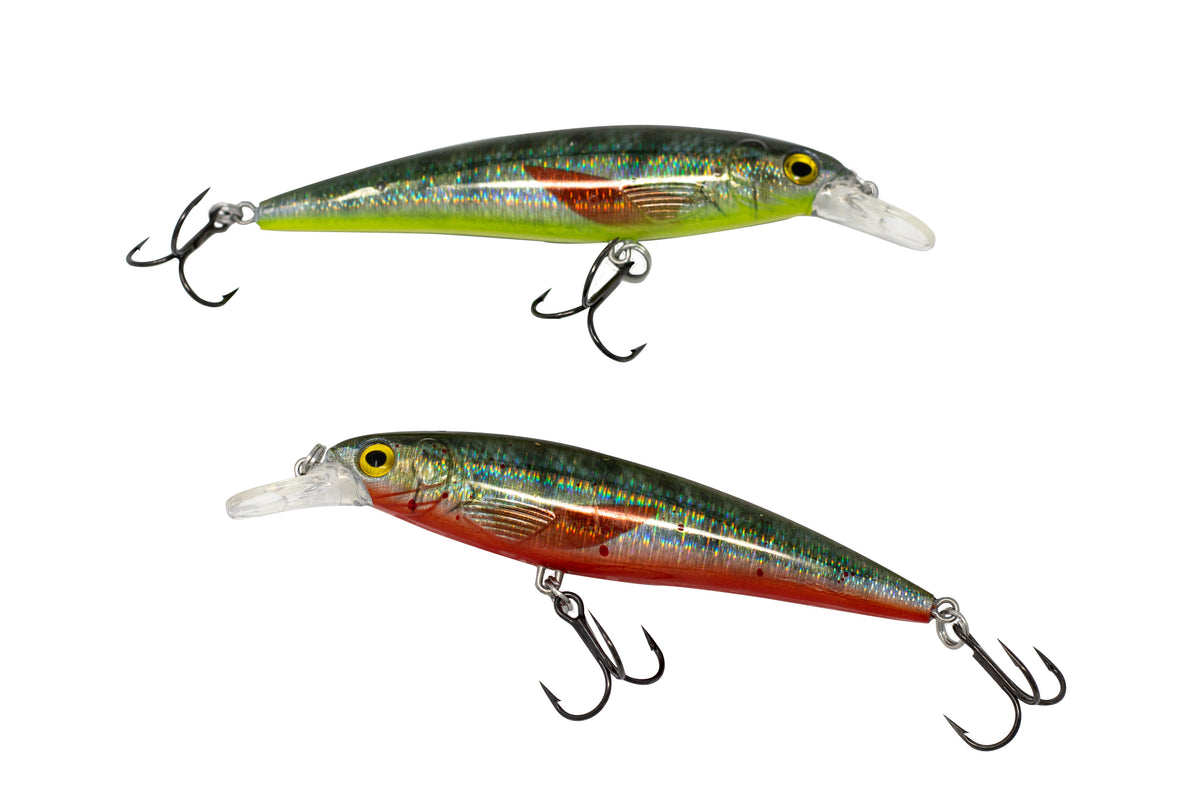 When an angler needs a 'reaction' lure that's going to entice a fish to hit, they reach for the Quick Jerk lineup of Smartbaits™. With built-in action, and color-changing technology, these lures are certain to attract fish from great distances. The Quick Jerk line-up will be the only jerkbait lures you'll need this year. 
The Quick Jerk 100 color change is available in one back/top color called spectrum shiner and one color changing style on the belly; chartreuse to blood red. The length is 4" and the weight is 1/2 oz with a diving depth of 5 feet. 
To order, select a color changing style and then add it to your cart.
Smartbaits will change color at a temperature range of 65F to 80F (18C - 25C) and will change to a lighter color in warmer water, and to a darker color in cooler water. 
Smartbaits continually change colors when swimming through different temperature ranges or thermoclines to imitate what bait fish do in nature.