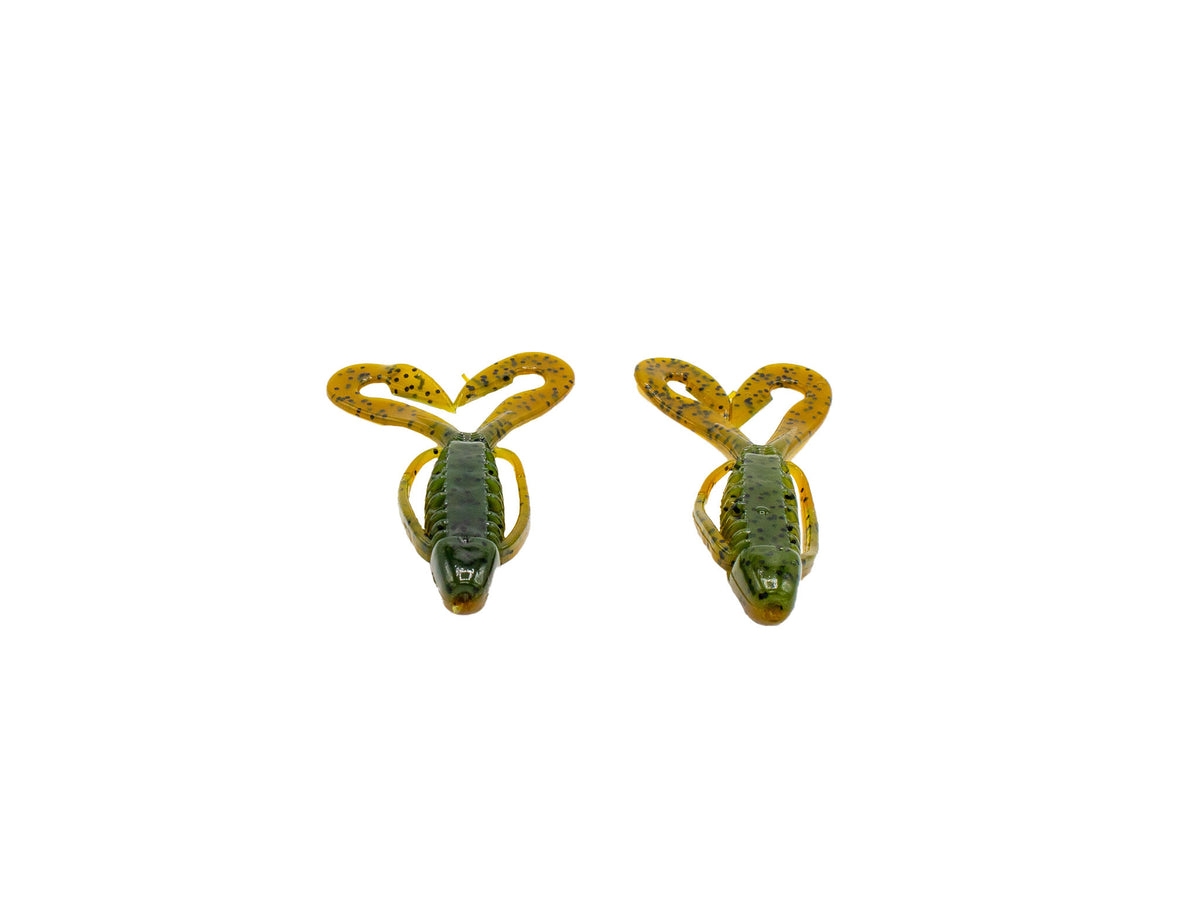 Meet our color changing, creature-inspired softbait called the "Brute".  This Flippin' bait or Punch bait has a unique ribbed design to trap air pockets.  As it falls, bubbles are released thus mimicking crayfish; a Bass' favorite food.  Smartbaits color change technology enables softbaits to go from brighter colors in the warmer part of the water column, and transition to darker colors in the colder part of the water column, make Smartbaits act like real life forage trying to camouflage themselves with the bottom.  The Brute's streamlined design is ideal for penetration in dense vegetation.  
The Brute is currently available in several color changing styles.  Some styles are laminated baits whereby one half of the bait changes from one color to another and the other half also changes from one color to another such as Smoke to Black and Pearl to Blue.  The other style changes from one color to another such as Chartreuse to Blood Red.
Each package contains 16 pieces of the same color changing style in 2 bags of 8 pieces each. To order, select a color changing style and then add it to your cart.
Smartbaits will change color at a temperature range of 65F to 80F (18C - 25C) and will change to a lighter color in warmer water, and to a darker color in cooler water. 
Smartbaits continually change colors when swimming through different temperature ranges or thermoclines to imitate what bait fish do in nature.